FIRE EXTINGUISHER SERVICE AT YOUR SERVICE NYC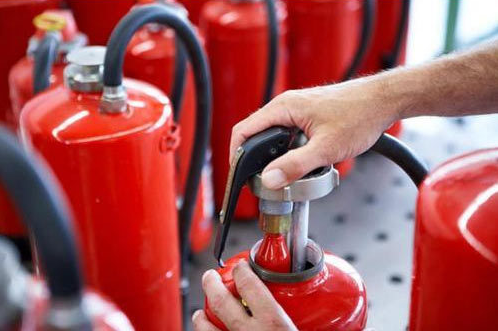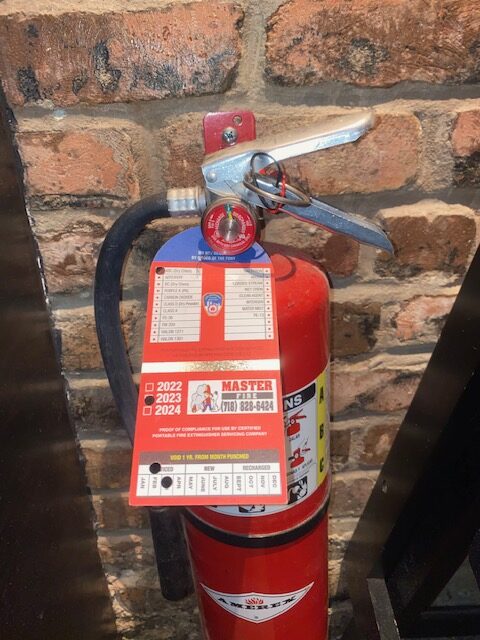 When you're looking for a fire extinguisher service company for your business, there are several important factors to keep in mind.
First and foremost, it's crucial to ensure that the company you choose is properly certified and licensed to provide fire extinguisher services in your area. Look for certifications from respected organizations like the National Fire Protection Association (NFPA) or your local fire authorities.
Experience matters a great deal in this field. Consider how long the company has been in the business and their track record. An experienced company is more likely to handle your fire extinguisher maintenance effectively.
The qualifications and training of the technicians who will be servicing your fire extinguishers are also essential. Ask about their credentials and ongoing training to make sure they are up-to-date with industry standards.
Compliance with fire safety regulations is non-negotiable. Your chosen company should be well-versed in all relevant regulations and ensure that your fire extinguishers meet these requirements.
In addition to routine inspections and maintenance, find out if the company offers other services like installation, hydrostatic testing, recharging, and emergency support. These can be crucial in case of an unexpected situation.
Response time is another key consideration. Emergencies can happen, so inquire about how quickly they can respond in case of a fire or urgent maintenance needs.
Reputation matters a lot. Research the company's reputation by reading reviews and asking for references. Word of mouth from other businesses that have used their services can be a valuable source of information.
Ask about the equipment and technology they use for inspections and maintenance. Modern tools and technology can ensure more accurate and thorough servicing.
Price is important, but be cautious of companies offering significantly lower prices, as this may indicate subpar service. Get detailed quotes and make sure you understand what's included.
Discuss the recommended maintenance schedule for your specific fire extinguishers and make sure the company can accommodate your needs.
Ensure that the company has appropriate insurance coverage, including liability insurance, to protect your business in case of accidents during servicing.
Consider their customer support and communication. A responsive and accessible service provider can make it easier to address concerns or questions.
If environmental sustainability is important to your business, ask about their eco-friendly practices in handling extinguisher chemicals and materials.
Lastly, carefully review any contracts or service agreements before committing.
Understand the terms, including costs, service frequency, and cancellation policies.
Choosing the right fire extinguisher service company is vital to protect your business and its occupants. Take your time to research and compare different providers to find the one that best suits your needs and budget while ensuring safety and compliance.
Don't forget to keep up with all the fire protection action by checking out our YOUTUBE CHANNEL and our RECENT JOBS BLOG
So if you want to serve the best tasting Chinese food in Manhattan remember it starts with hiring the best fire suppression systems contractor which will always be Master Fire.