FIRE SUPPRESSION SYSTEMS SERVICE NYC CHECKLIST FOR RESTAURANTS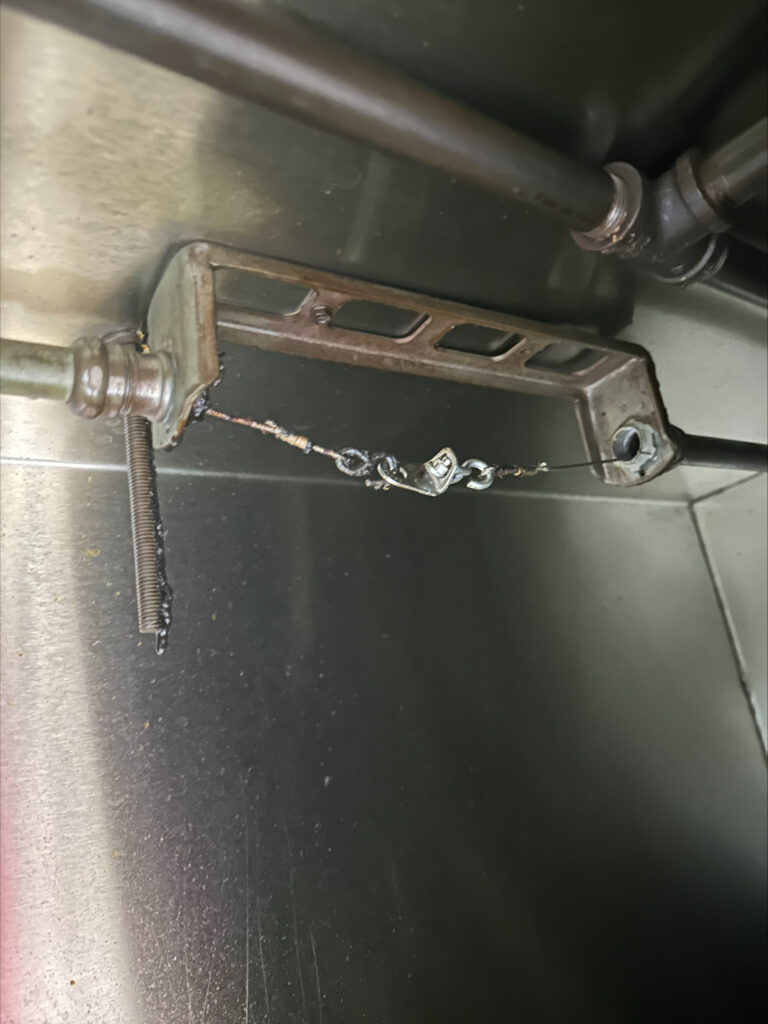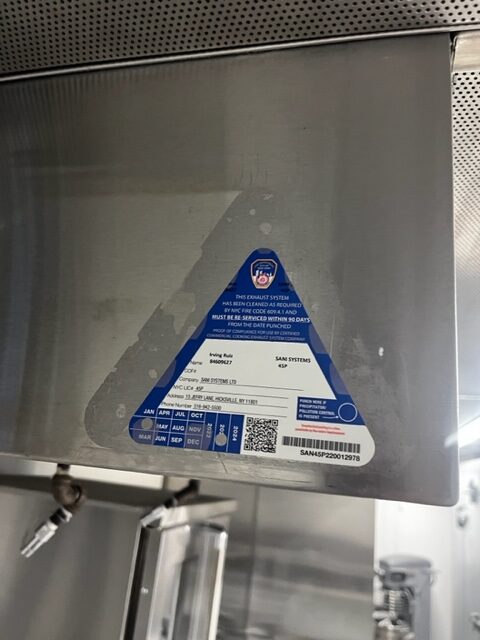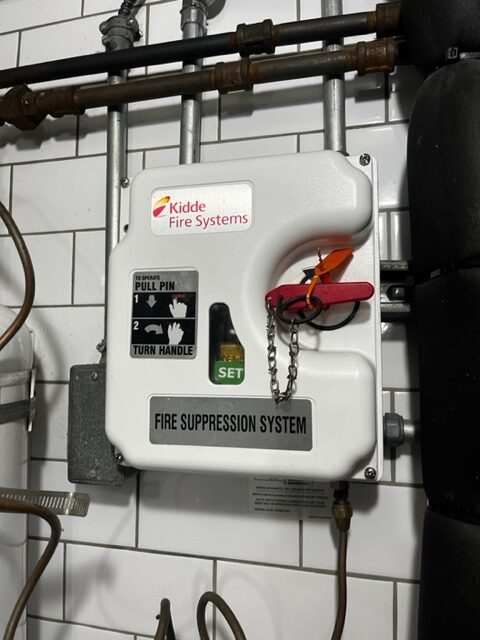 Fire suppression systems are essential safety features in any building or facility, designed to detect and extinguish fires in their early stages. These systems include fire sprinklers, fire alarms, fire extinguishers, and other fire suppression equipment. Regular inspections of fire suppression systems are necessary to ensure that they are functioning correctly and ready to protect the building and its occupants in the event of a fire.
Here are some reasons why fire suppression systems should be inspected regularly.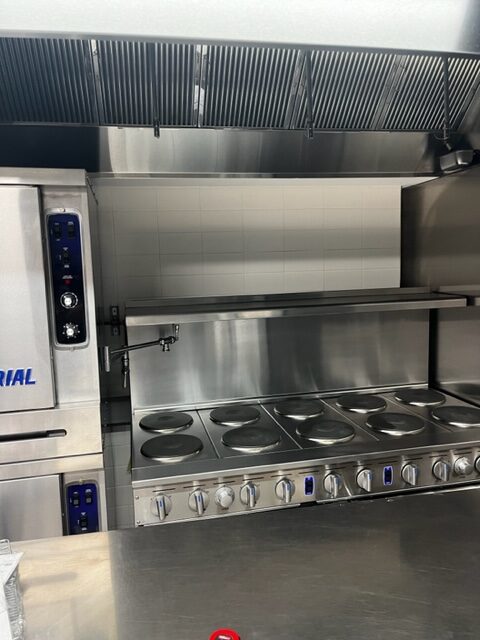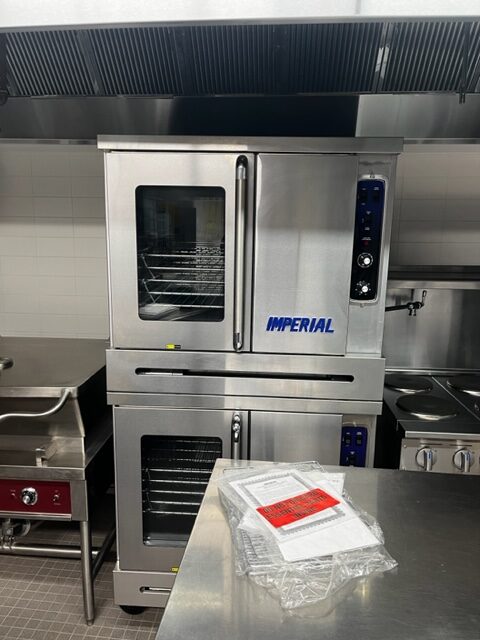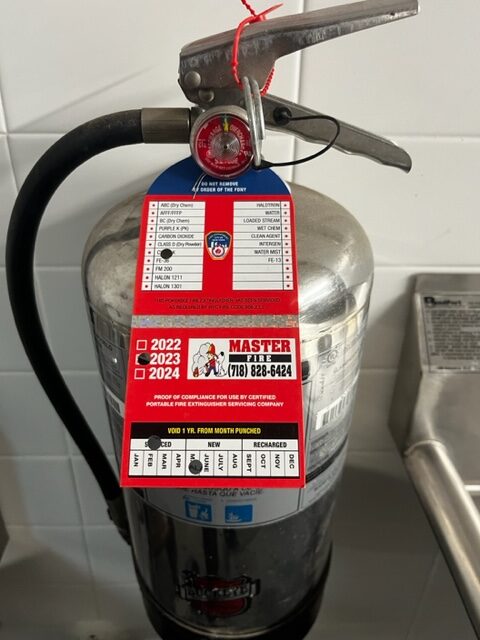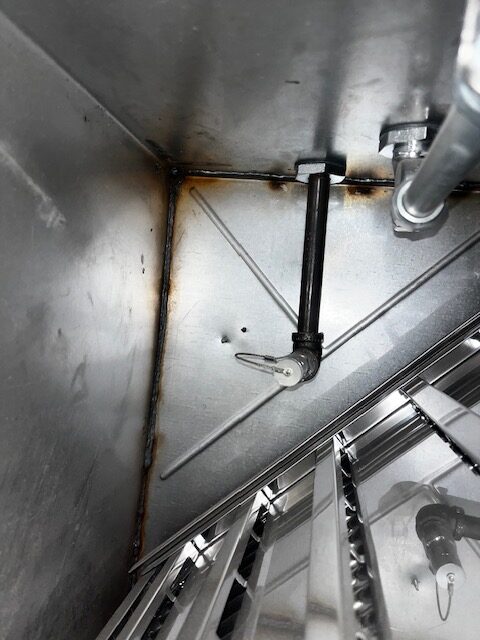 Compliance with codes and regulations: Building codes and fire safety regulations require fire suppression systems to be inspected regularly.
Failing to comply with these regulations can result in fines or even legal action.
Also ensuring proper operation: Regular inspections can ensure that the fire suppression system is functioning correctly and that all components are working correctly. Any issues that are discovered can be addressed and corrected promptly.
Master Fire will proactively identify potential problems. Inspections can identify potential issues with the fire suppression system before they become serious problems. This can help prevent false alarms or malfunctions during an actual fire.
Never forget that maintaining system reliability: Regular inspections can help maintain the reliability of the fire suppression system. This is essential to ensure that the system can effectively protect the building and its occupants in the event of a fire.
In summary, regular inspections of fire suppression systems are essential for ensuring compliance with regulations, identifying potential problems, and maintaining the reliability of the system.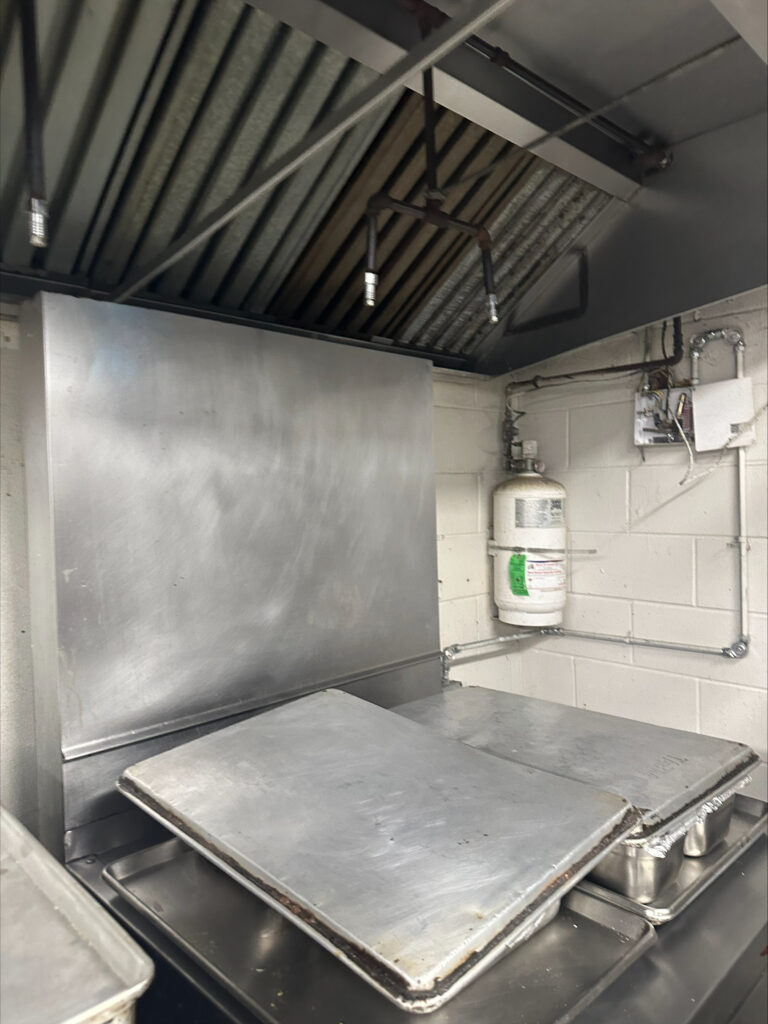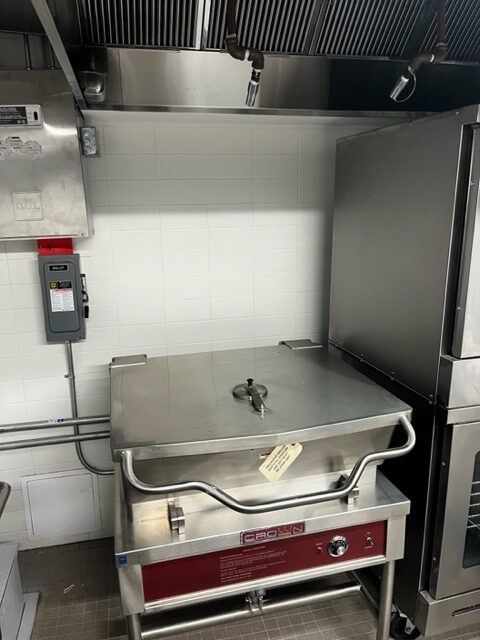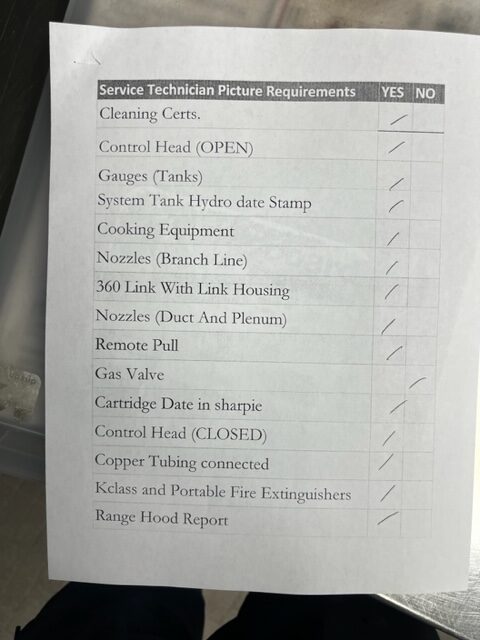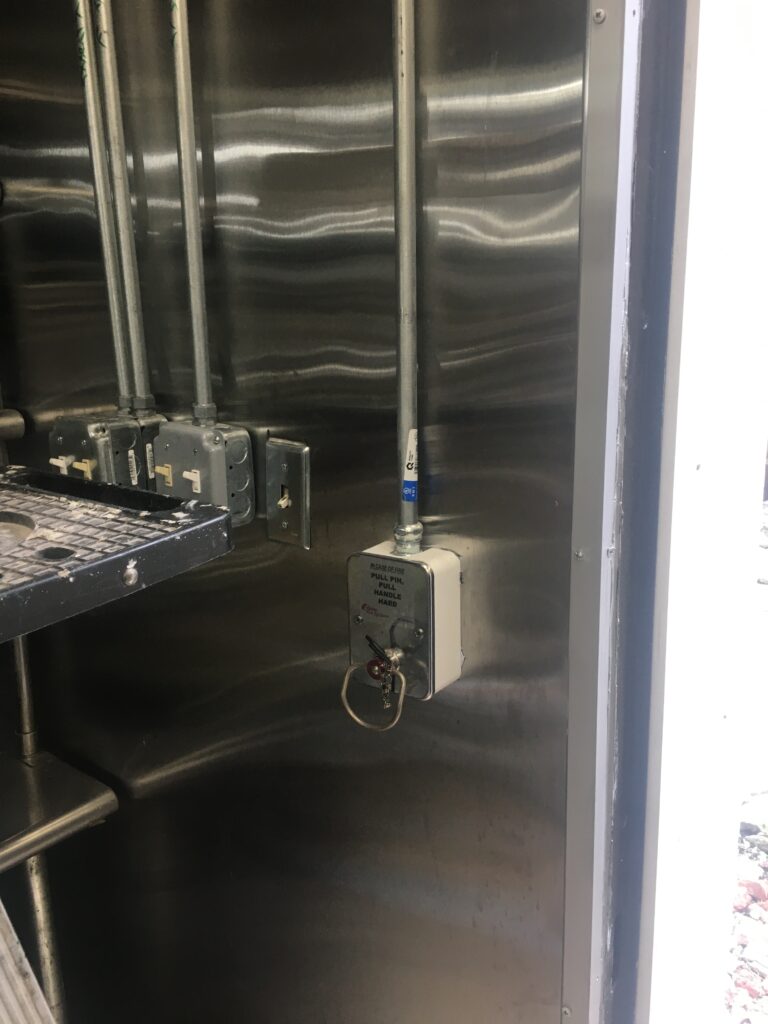 1 Cleaning Certificate
2 Picture Requirements Checklist
3 Plenum Area With Nozzle With Cap
4 Class – K Fire Extinguisher
5 Cooking Equipment
6 Ansul R-102 Automan [Open] (Aka) Control Head
7 Cooking Equipment / Fire Suppression Branch Line W/ Nozzles
8 Cooking Equipment / Fire Suppression Branch Line W/ Nozzles
9 Fusible Link Housing W/ 360 Degree Link.
10 Hood, Fire Suppression Branch Line, Nozzles, Fire System Tank, Control Head Open ( Range Guard KRS-50 Or Kidde A+ To Small To Tell They Look Identical Beside Label), and Cooking Equipment.
11 Kidde XV  Control Head Closed
12 System Semi-Annual Inspection Certificate With Tag on Tank- This Picture Does NOT include date Stamp , Which is normally located on the(top) shoulder of the tank.
13 Kidde A+ Control Head Open – In The Set Position
14 Remote Pull Station 
 
Plenum Area Is the Area Behind the Filters Before the Duct Opening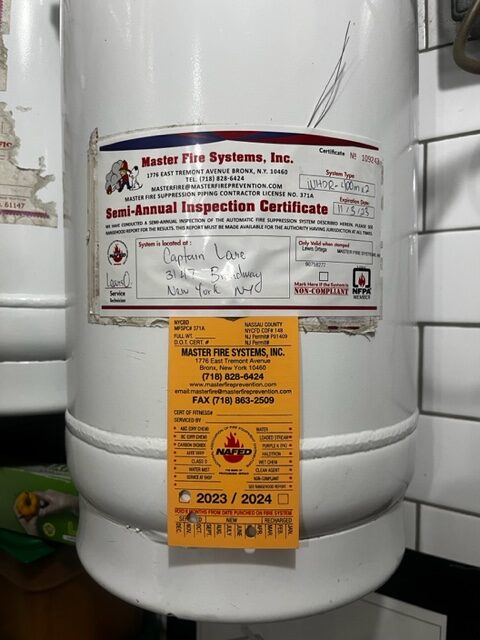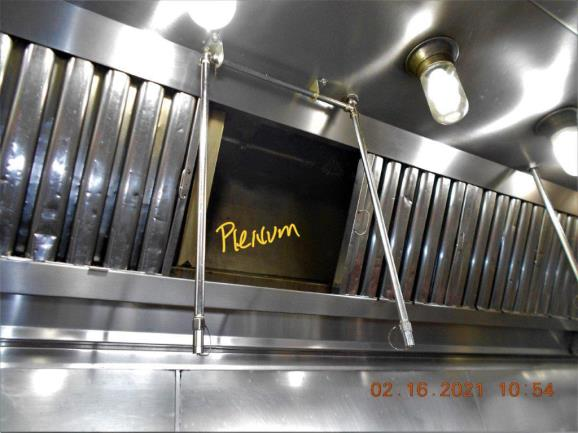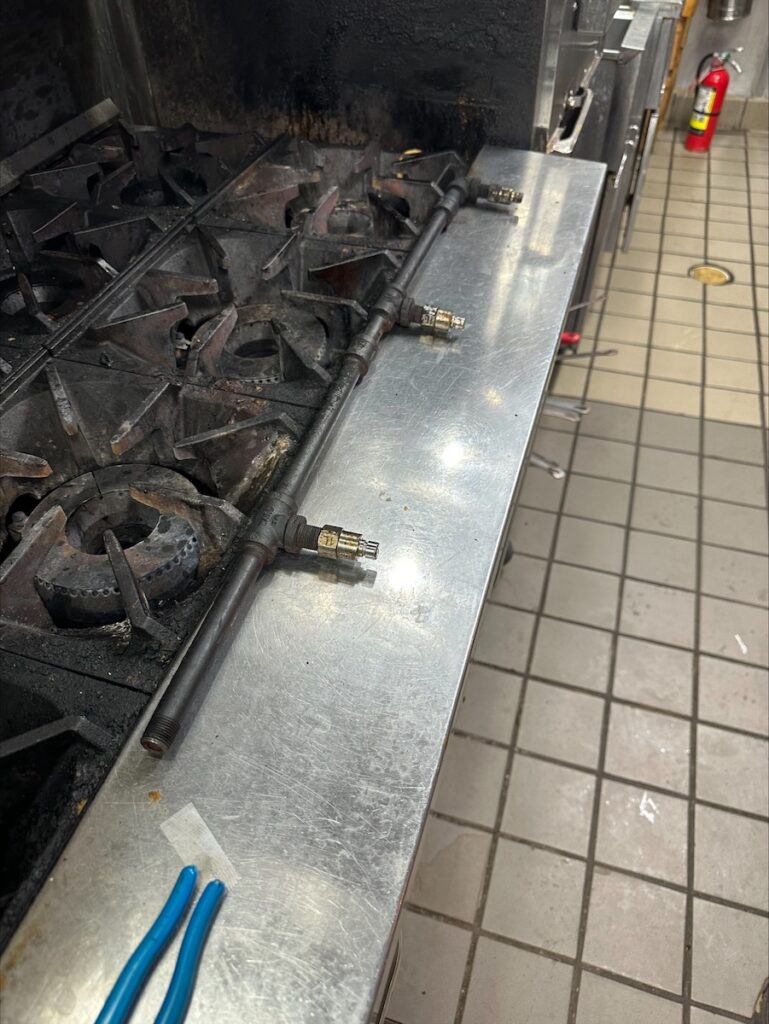 In a fire suppression system, the plenum refers to the space above a suspended ceiling or below a raised floor in a building where air circulates for heating, cooling, or ventilation purposes. This space may also contain various mechanical, electrical, and plumbing components, such as ductwork, pipes, and wiring.
The plenum is an essential part of a building's HVAC (heating, ventilation, and air conditioning) system and is designed to provide efficient air distribution throughout the building. However, in the event of a fire, the plenum can become a pathway for smoke and fire to spread quickly to other parts of the building.
To prevent this from happening, fire suppression systems are often designed to include special plenum-rated components, such as plenum-rated ductwork, sprinklers, and fire dampers. These components are constructed with materials that have low flame spread and smoke generation properties to help contain a fire in the plenum and limit its spread to other parts of the building.
Don't forget to check out our YOUTUBE CHANNEL and our RECENT JOBS BLOG, and remember. When it comes S-17 Wet Chemical Fire Suppression Systems Inspection Bronx NY trusts Master Fire.